My sway bar bushings are absolutely terrible. I can't believe I've had this car for six years now and never replaced them. Almost embarrassed.
Replacing theses with these(they are much worse than the picture shows):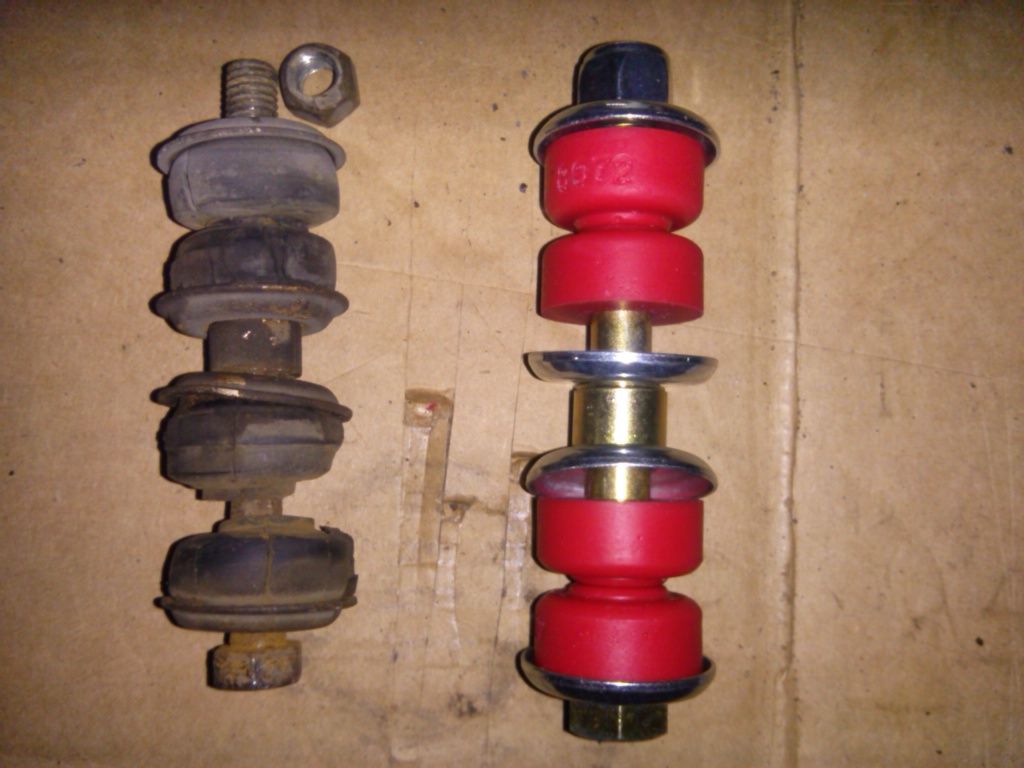 This is the problem though: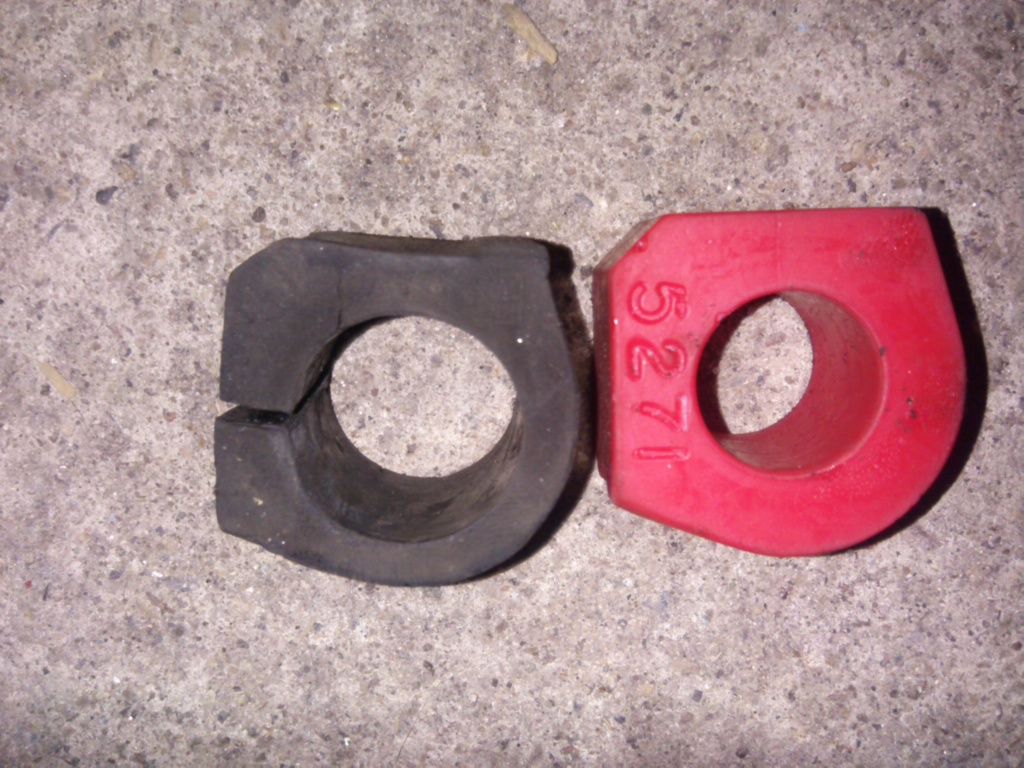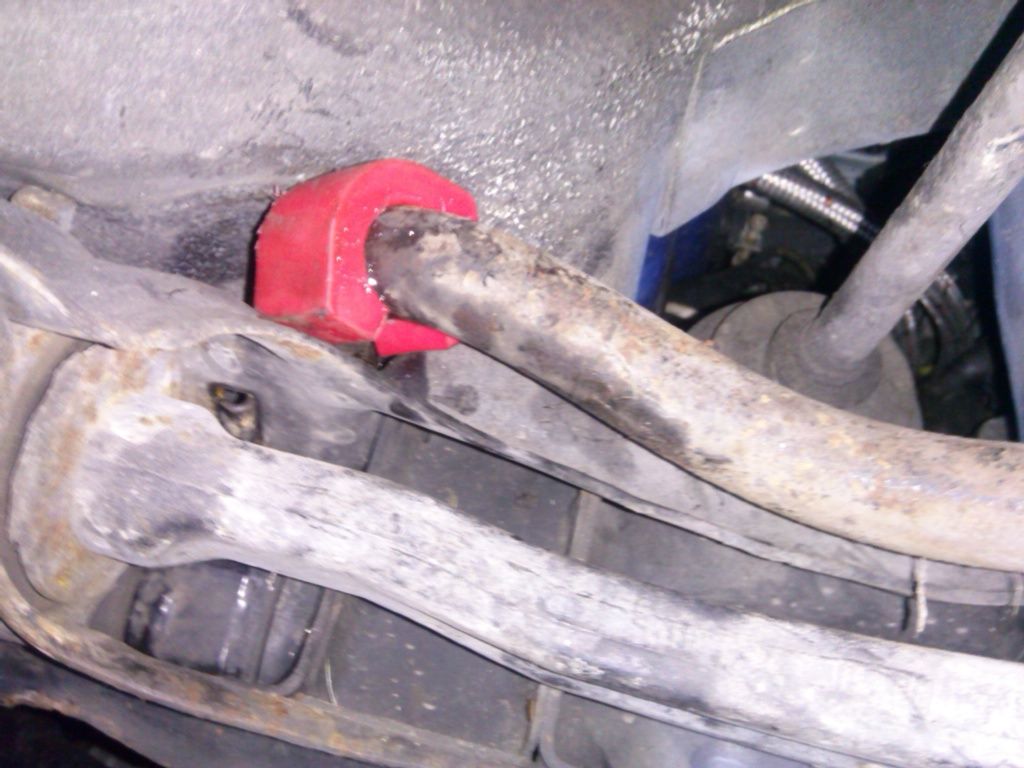 As you can see the frame bushings are too small. I bought these for our cars but the actual part is for 1984-87 Civics and CRXs.
http://www.ebay.com/itm/301154595155?ss ... 1439.l2649
This part is labeled for a 16mm sway bar which I thought sounded small but Prothane(although not the manufacturer since I bought these from Energy Suspension) assured me this kit would work:
http://prothane.com/vehicle-applications/
So I measured the bar and it seems to be about 19mm: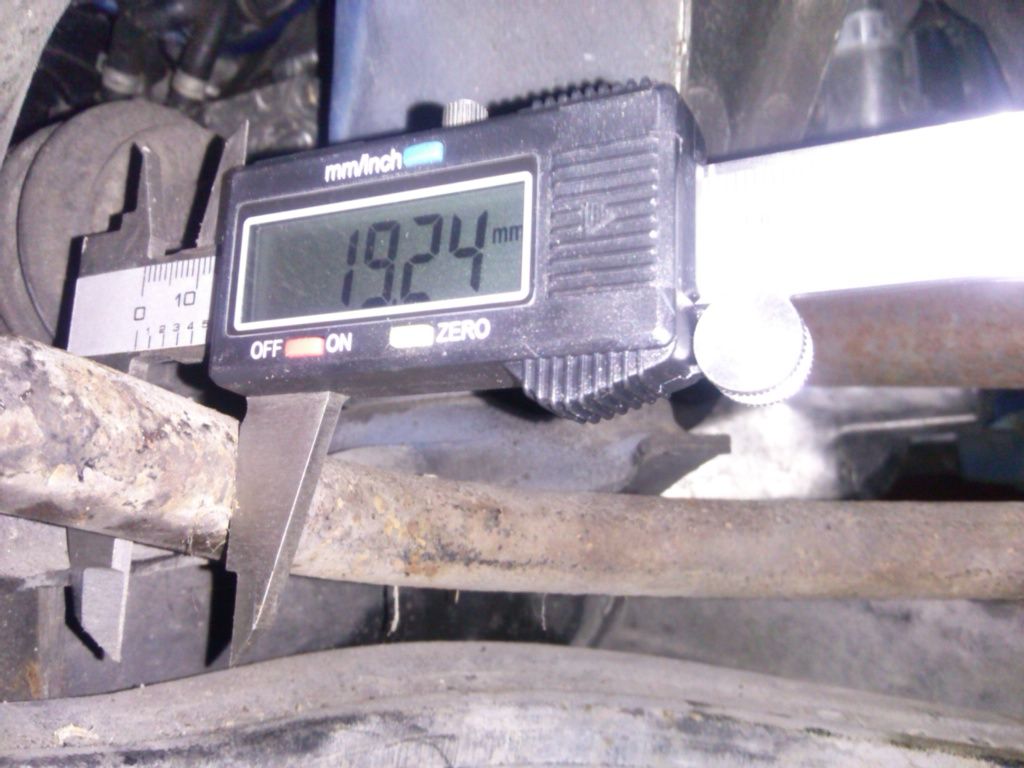 So what I am checking is to make sure that stock is 19mm like mine. And if it is, what did you guys do for frame bushings? obviously I can make the end links work but the frame bushings need replacement. I dont know if I've ever seem so bad. I could swear the things are OEM.