So since the site crashed i never put my teg back up so let me start from the beginning till now..
Long story short got my white 89 rs for free from my dads ex back in 2010.
White 89 rs ,105,xxx , straight body , no rust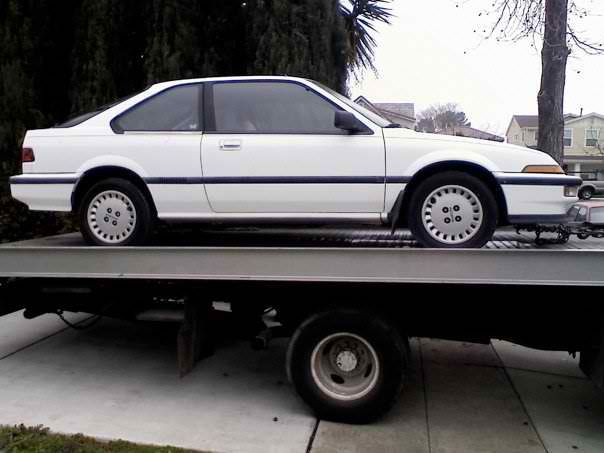 then i torn out the blue interior, added a sway bar, and threw on some spare wheels for auto x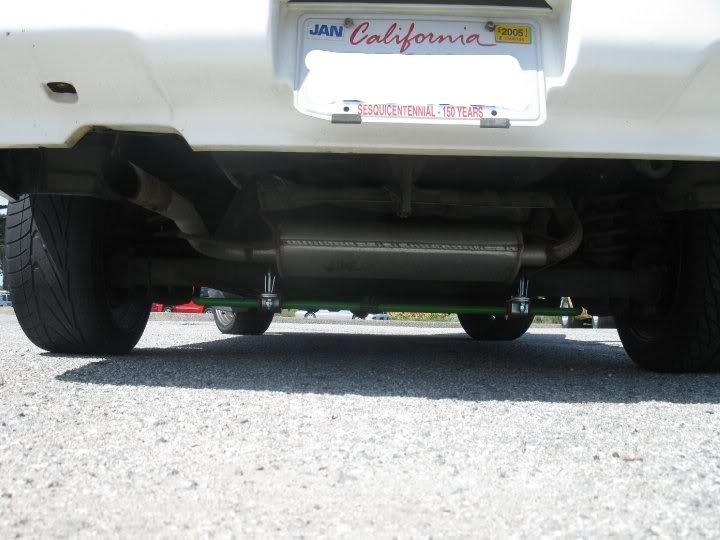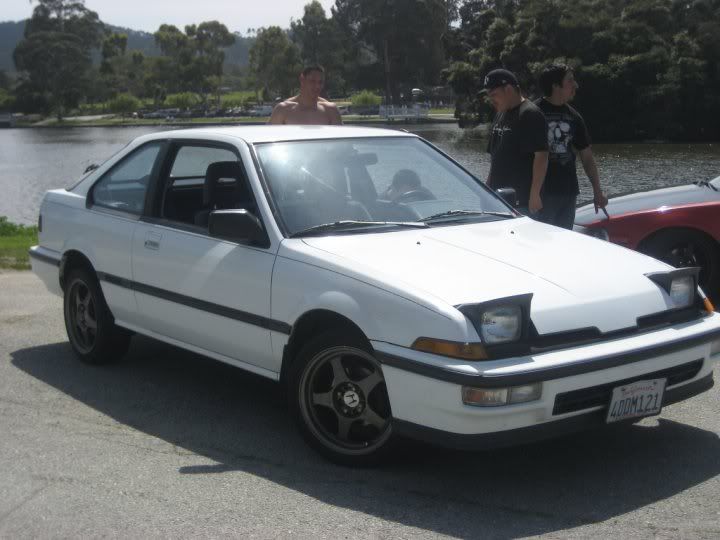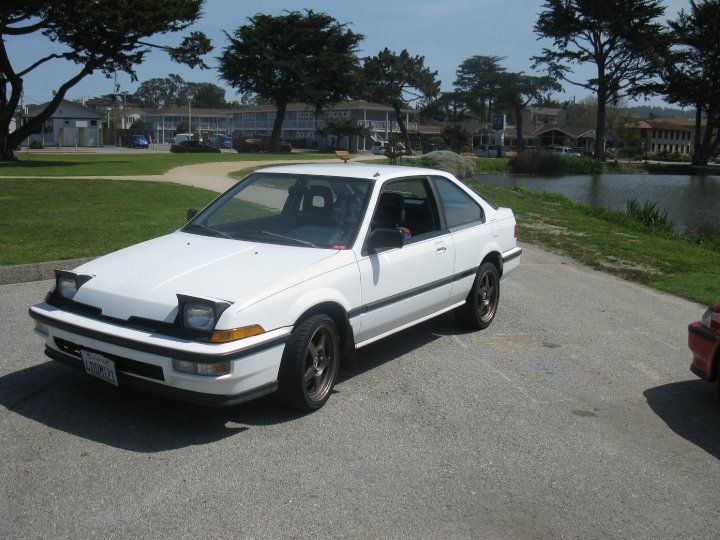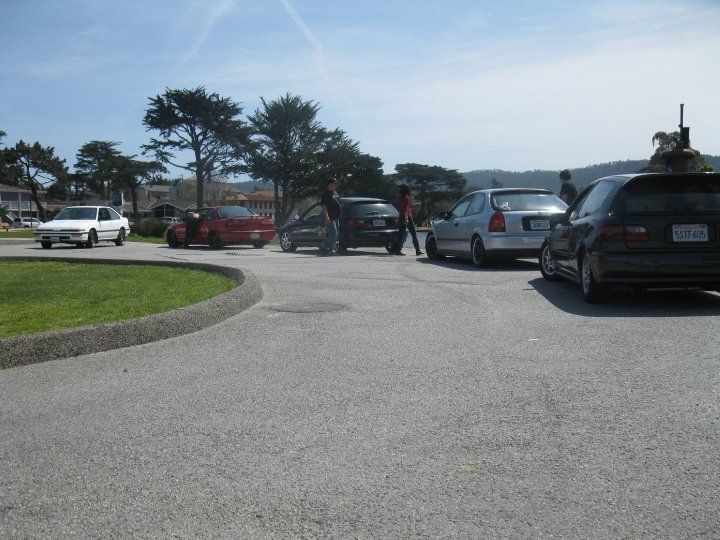 Then i lowered her on ground controls with 27.5mm Upgraded Motoring Torsion bars and added Jdm tail lights and front corner Jdm lights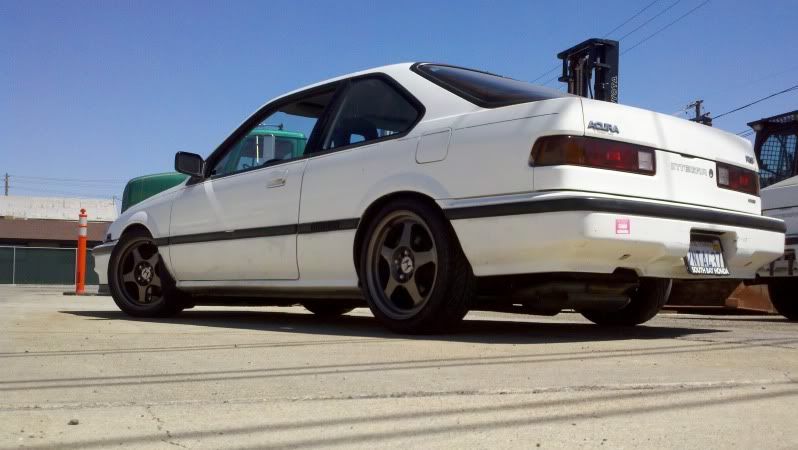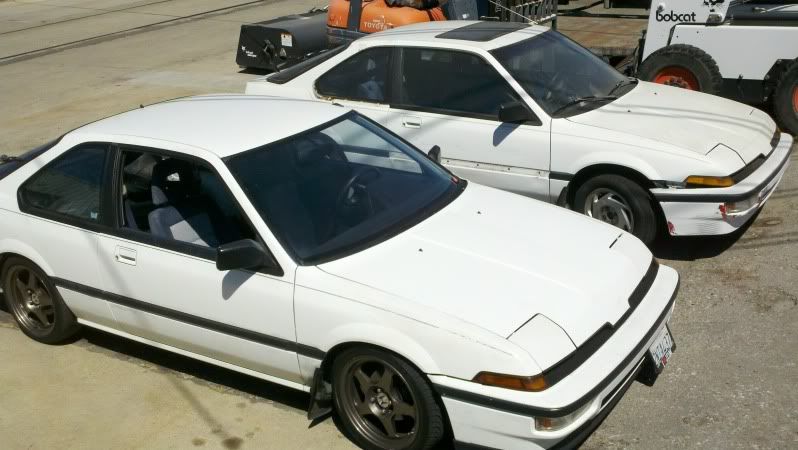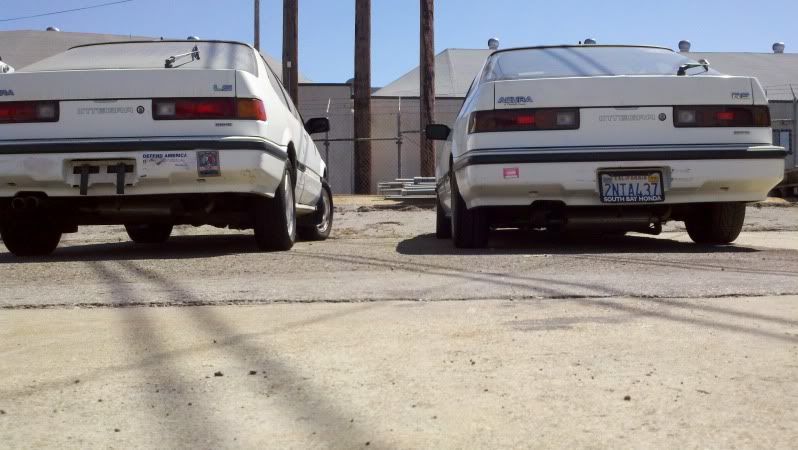 After that i wanted more power and since my f2b swap fail so last min i went b20b with a b17 cable tranny, and DC 4-1 header. I also tucked the brake lines and wire harness.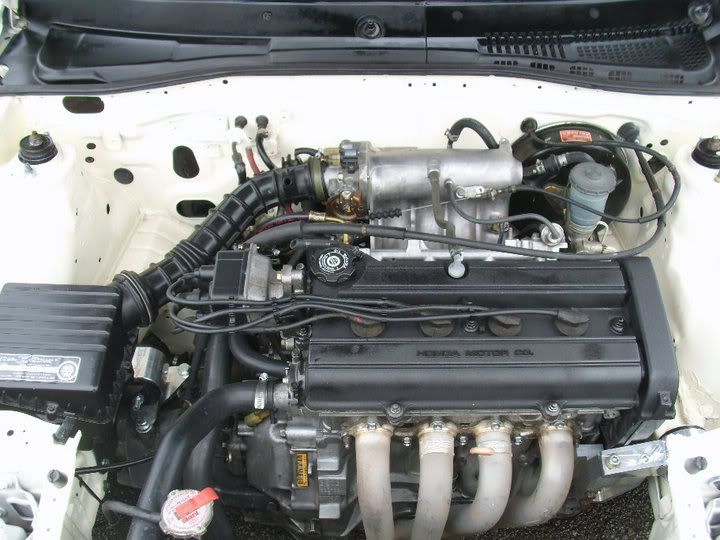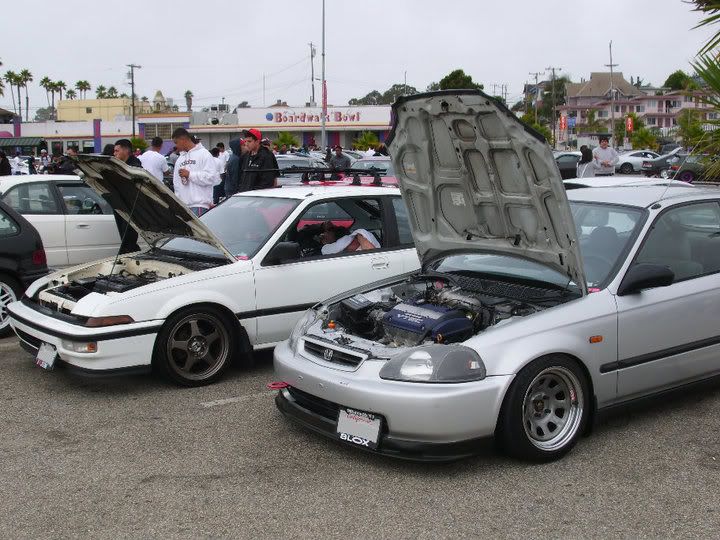 Then after some junk yard finds and some new rims my car became this..
Oem louver
Oem 2-Door Visors
Oem Hood bra also have full bra aswell
SSR Ex-C Fins 15x6.5 4x100 but there sold now
Evo Black/blue Recaros
Shorten Koni yellows by 4 inches
Ground control coilovers
St Sway rear sway bar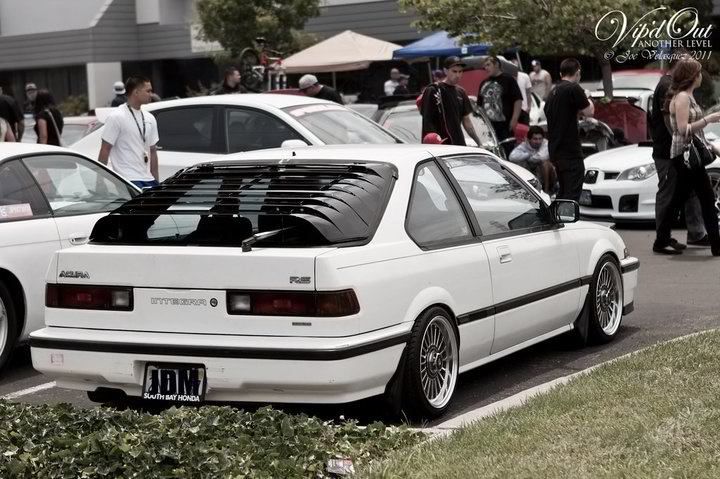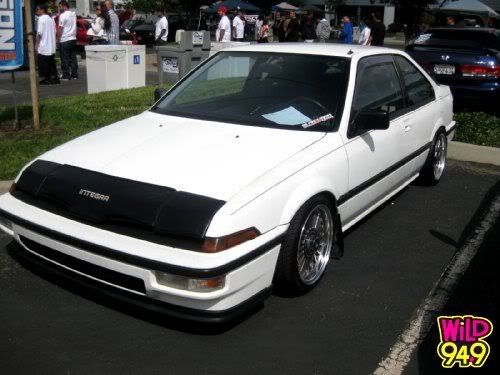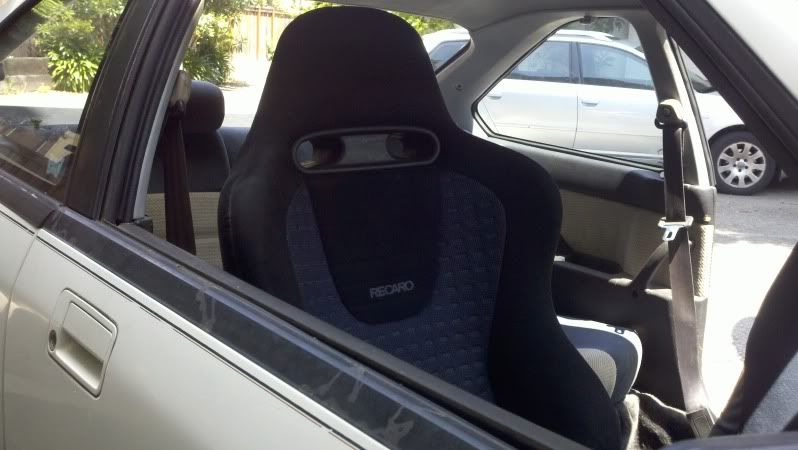 Then i completely stripped my car and somewhat lost interest since i picked up 2 more tegs. A black 88 ls and a white 4-door 87 teg.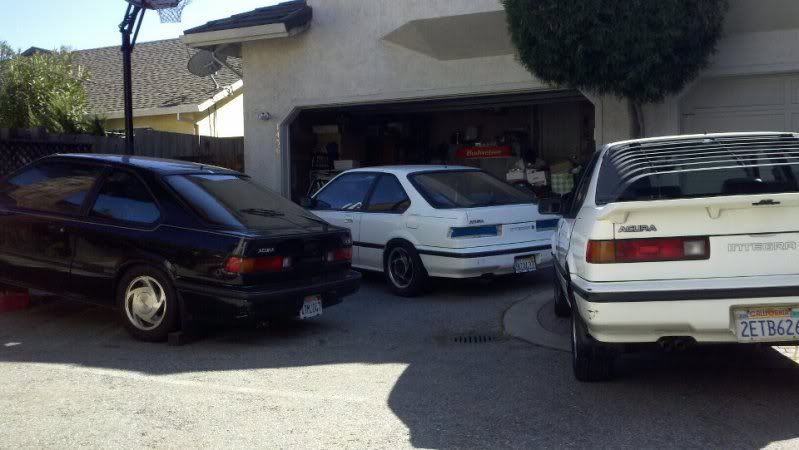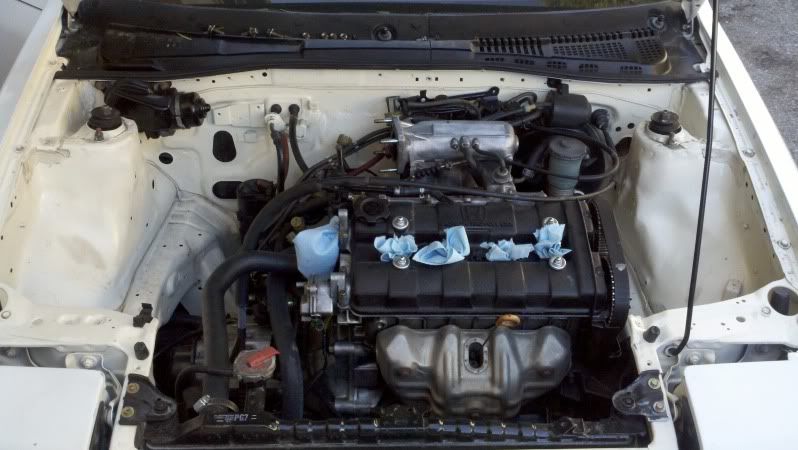 Then She became a trailer queen and got stored in different places. (Thanks to the ppl who stored my car means alot)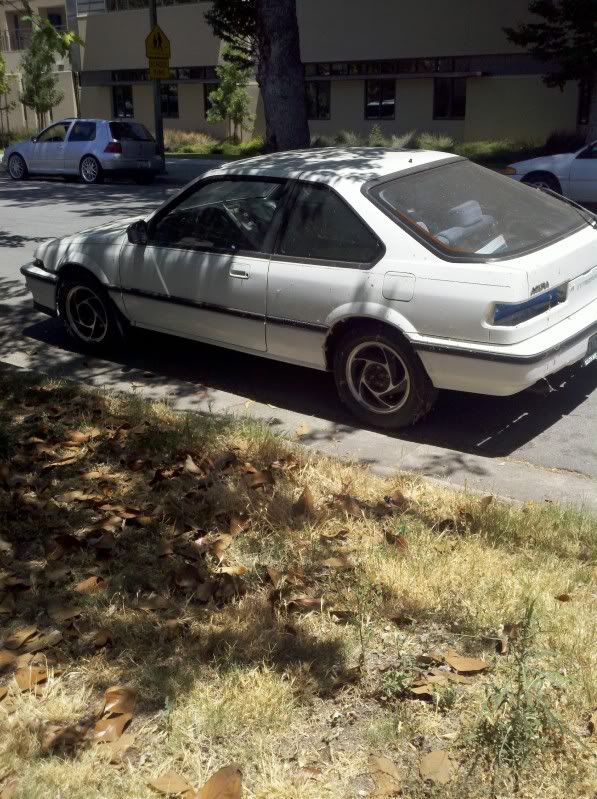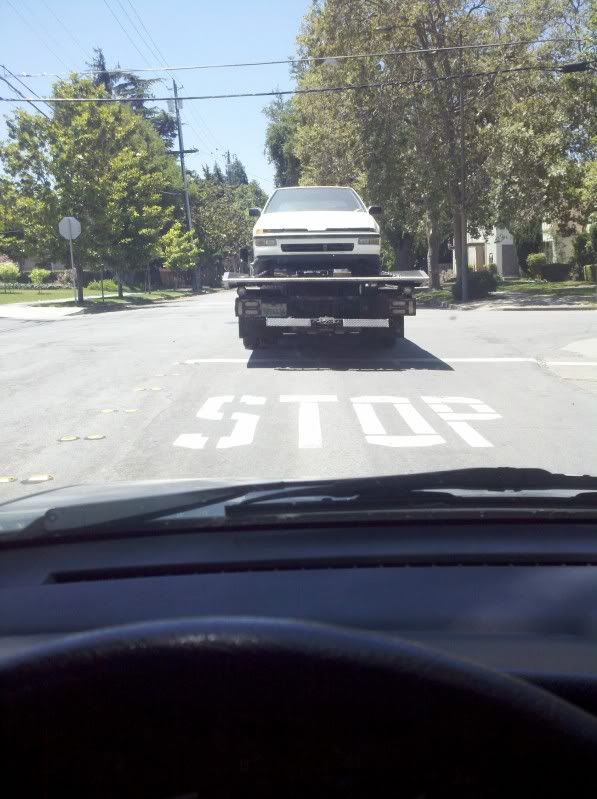 So from 2011 to May of 2013 shes just been rotting away. So now that my teg is back home i have some big plans for her.
So today is 5/11/13 and im in full effect of getting my teg back on the road for the track.
Now ill just post pics of the parts i have that ill be installing on my teg.
First lets start with her heart.
85 jdm dohc zc i got from the junkyard (Thanks To Mr.NWClassic aka Danny Carlson for telling me not to pass up on the zc)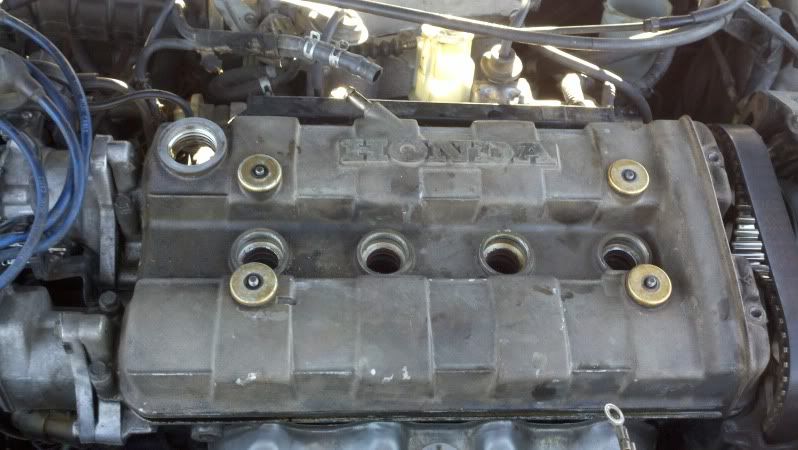 Engine is currently being tore down and getting all new Beck/Arnley gaskets but now ill move onto wire brushing the transmission to clean it up
So with the teg im starting with the bottom and working my way up to the swap. And from the rear to the front.
Pacesetter Exhaust that i found at the junkyard a while ago.
Rear suspension for the teg
Koni Yellows
Ground Controls
Chedda J Rear Spring Adapter
Chedda J Rear Strut Bushings
Chedda J Rear Adj Pan Hard Bar
Energy Suspension Trail Arm Bushings not pictured but installed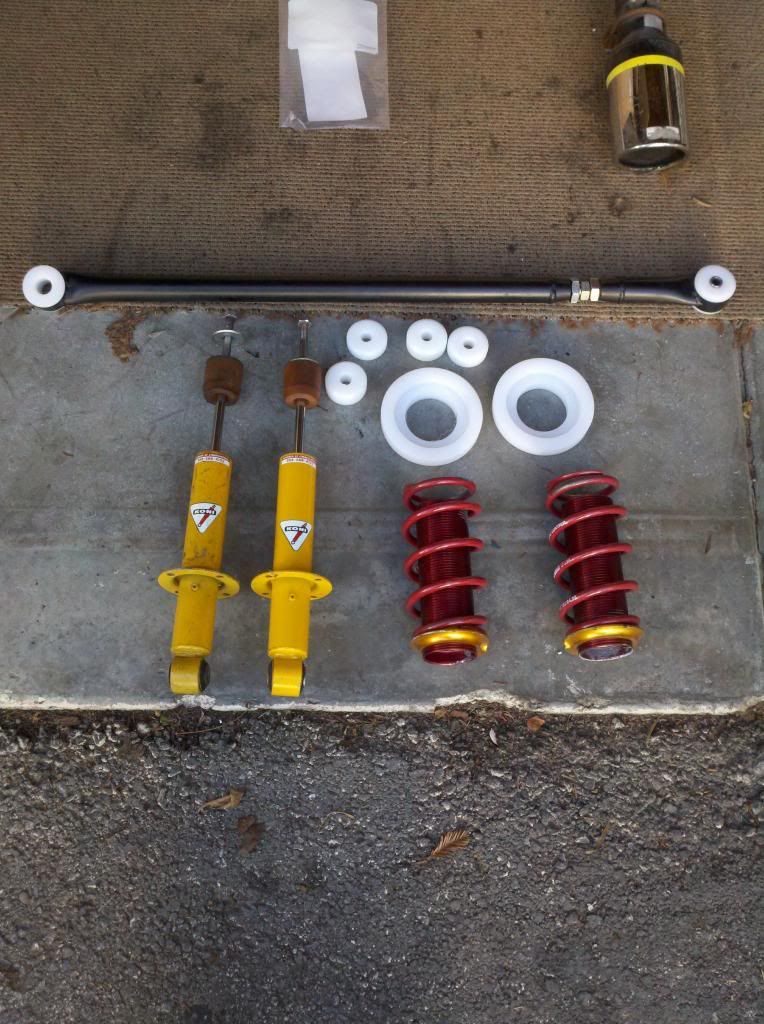 Now with the front suspension....
Front Knoi Yellows
Upgraded Motoring 27.5mm Torsion Bars
Beck/Arnley Painted black Control Arms and Tie Rods
Energy Suspension Control Arm/ Sway Bar Bushings
Stock shock vs My koni
Old Tie rod vs New Beck/Arnley One (i painted it black so it wouldn't rust. Thanks to Silentsnow31802 aka Shaun Mahan for giving me the idea to paint them.)
Old Control Arm vs New One (i painted it aswell)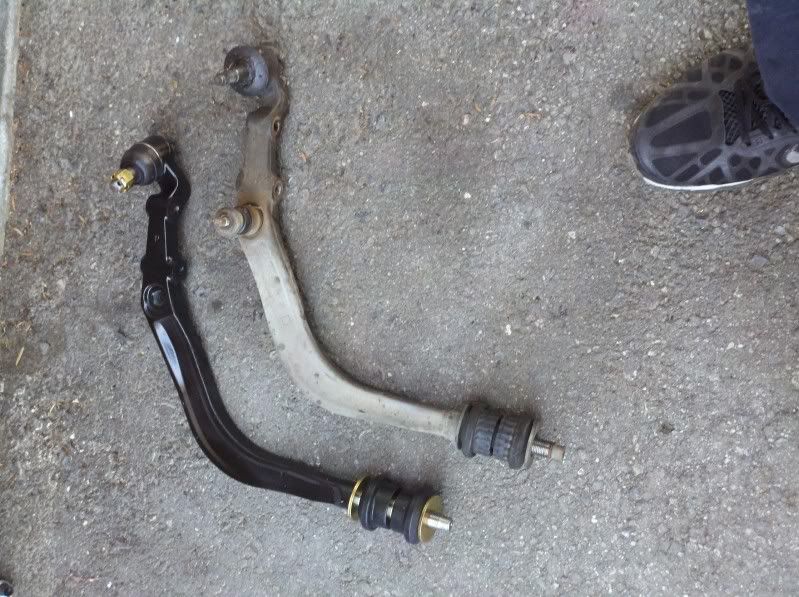 Energy Suspension Sway Bar Bushings
All installed 5/11/13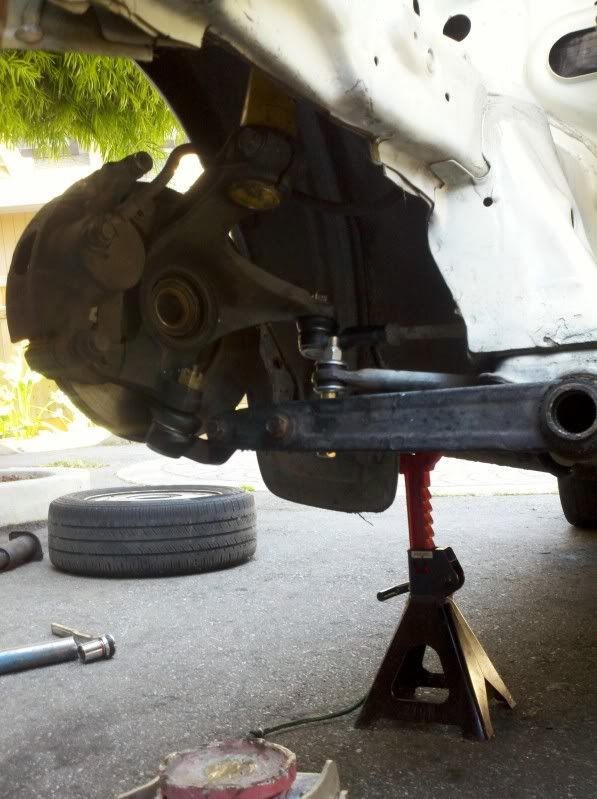 And Now to adding the key for the torsion bar
p.s. picked up my dremal for black friday and never used it till now but it sure did come in handy with the teg.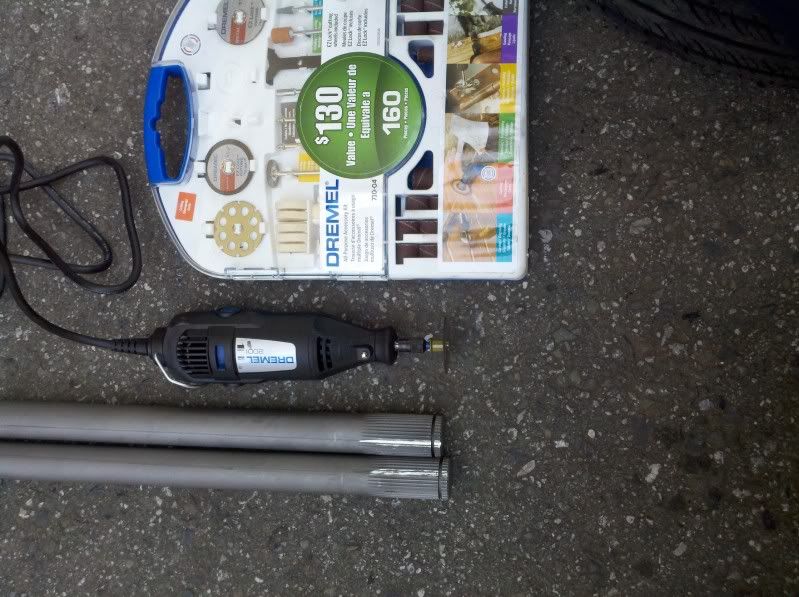 Tomorrow im going to clean up the engine bay a bit, install my T-bars and motor aswell