originaly bought for $800, rebuilt the motor and trans, re-indexed the torsion bars 1 notch and did the shock "mod", cut rear springs
,short ram, and cat back, ngk plugs and wires, walboro 255 lph fuel pump, and its gutted from behind the front seats back.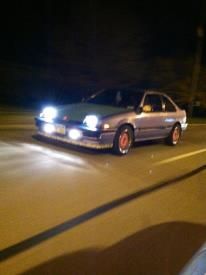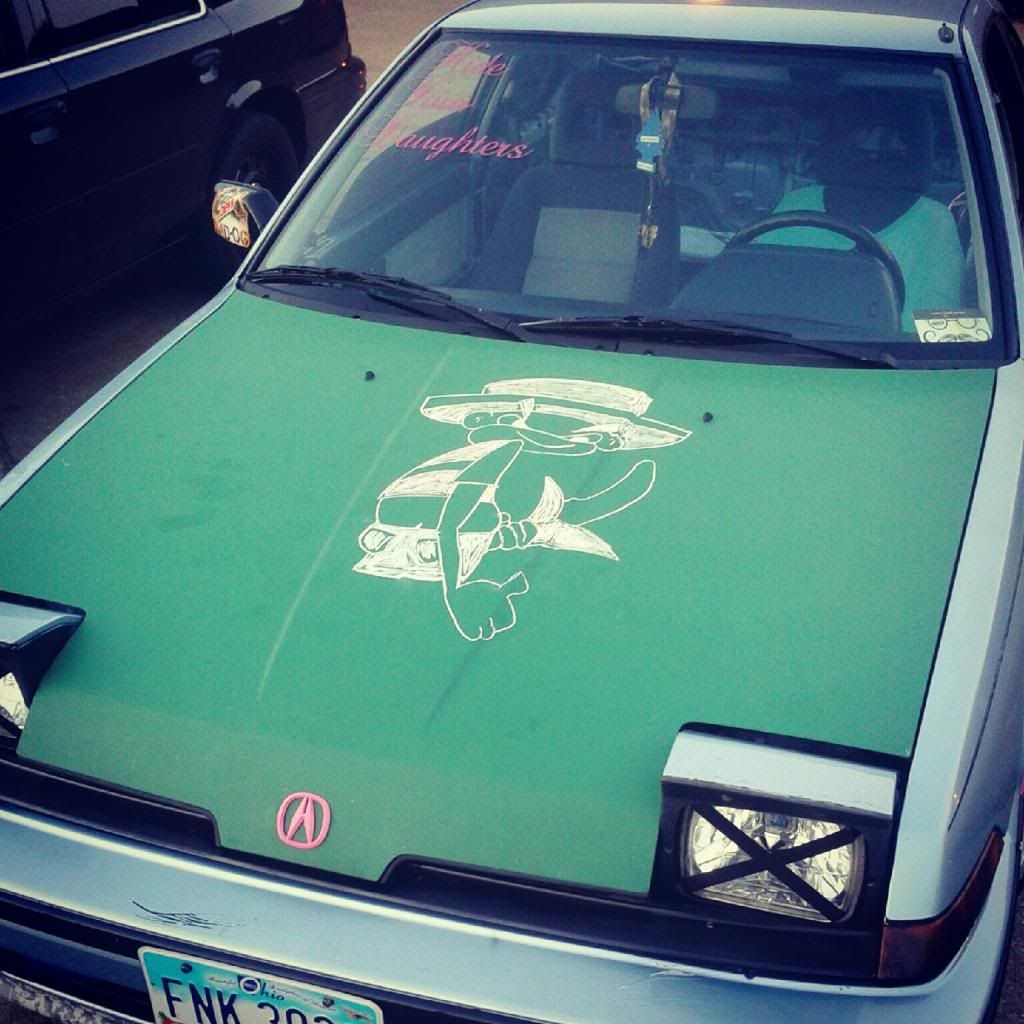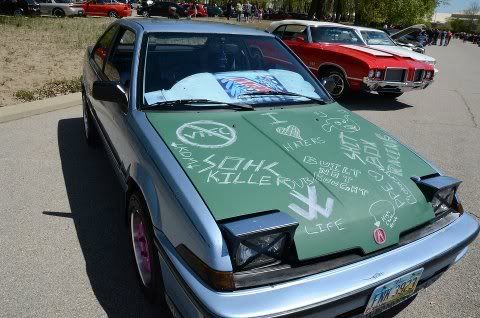 when i rebuilt it i re-used the head bolts and torqued them down an additional 10 ft lbs, and it ran great but i almost over heated it once and the studs stretched and popped the head gasket.
all summer ive been hording parts all summer and now its time to add sum boost in my life.
the new set will be a stock d16a1 bottom end, either a zc head or my stock head with zc cams, a zc intake manifold and throttle body, cometic head gasket, i got my arp head studs 2day finally, 50 trim, log exhaust manifold, ebay front mount and piping, emusa wastegate, 450cc inj, hks ssqv, zc obd1 ecu and dizzy for an obd1 swap. it should make some decent power at 6 lbs, if i sell me 92 da i can get the vitera pistons and fjr custom length rods and bigger injectors.
as soon as i get my tax return ill be upgrading to omp torsion bars and ground control coil sleeves, and kyb's all the way around. ill be addin more pics of the set up soon, i just ran outta propane for the heater in the garage and its freezin.